Big John and the Zombies...heh, sounds like a rock band, of some sorts. Actually, they are a Foundry Street Violence figure and a couple of re based/modified/painted Horrorclix figs. It's a strange combination for a post, I know. If you'll bear with me for a minute you'll see the connection.
First we have "Big John" He's a slightly modified Foundry figure I had floating around. He originally had a big semi-auto in his had. I used it on another mini, so I replaced the gun, hand and all, with a revolver from one of the Reaper Chronoscope weapons sprues. It works well. With the cheap looking grey suit, he has that haggard low rent Dick look to him...at least I think so: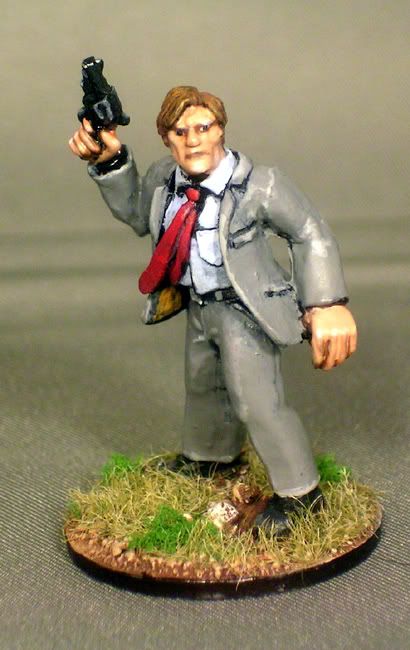 The next couple of figs are re based, re painted Horrorclix figs. The one on the left is the "Hard Hat Zombie" He's a straight re base/ re paint. The other is the "Human Fly" figure, with the head and arms replaced with Mantic Zombie ones. I like the way it turned out: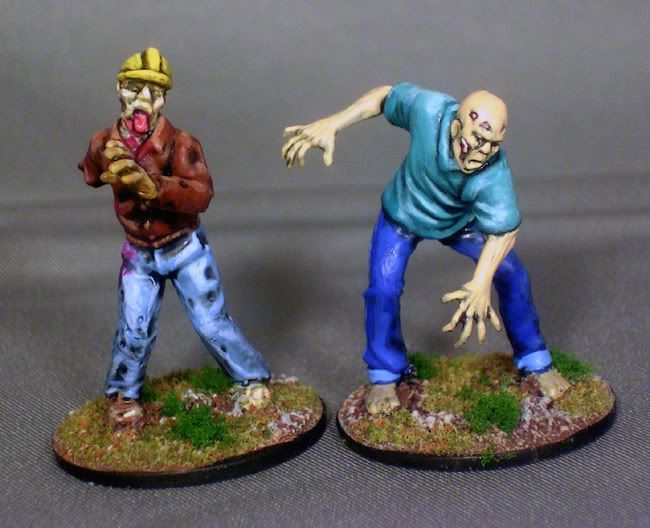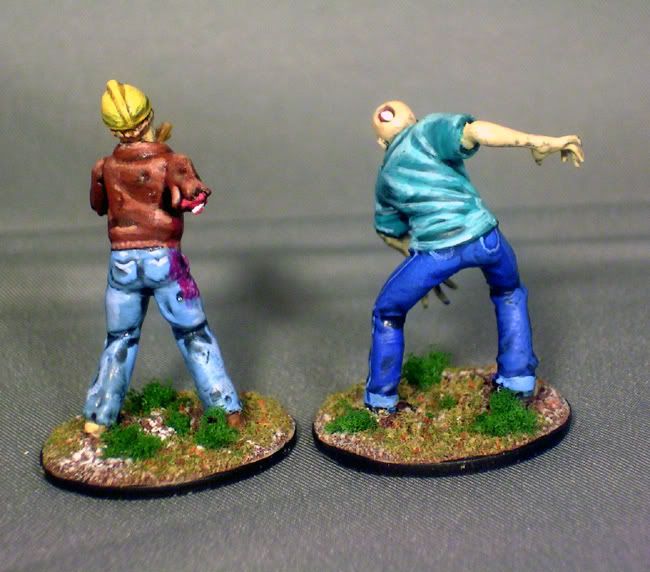 Here's a group photo with the other Horrorclix zombies I painted up a while ago: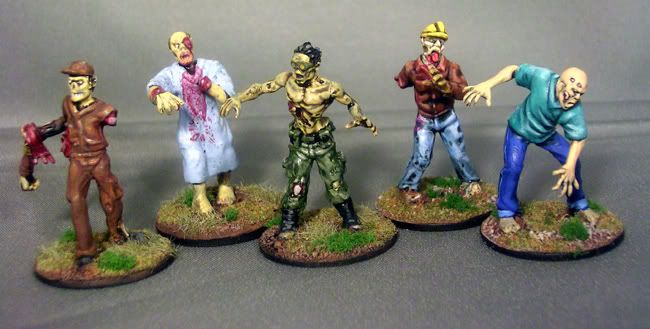 Now on to why I lumped this all together. If you hadn't caught on by now by reading this blog, I am some what of a stickler about scale; specifically between minis and vehicles on the table. I do not like it when they are too far out of scale with each other. With that said, the "Big John" figure is a giant, even compared with other Foundry figs. Here it is with Foundry and Black Cat Bases figs for comparison:
The guy looks like Andre the Giant to me. The same can be said for the Horrorclix figs,as well:
They are all just a tad to big for my tastes, when put with my other figs. Here's the good news that wraps this all up in a tidy little ball. When put together, Big John and the Horrorclix figs are perfect match: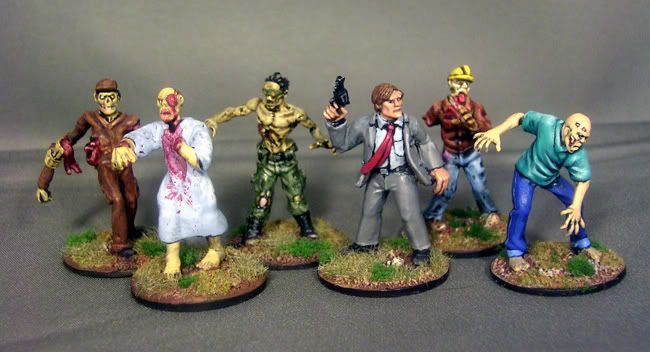 In fact, they are such a good match that I was moved to start a side project to beef up the number of Horrorclix zombies in my collection, via E-Bay, and also have found a home for 3 more survivor type figs I have kicking about that are too big for my tastes.