"Hey, esse, end of the world, or not, this barrio is our home. Mi madre, mi padre, all my brothers and sisters; the pinche dead got them. These vatos are the only ones I have left; mi familia. You understand homes?"
Los Surenos are another gang living in the remnants of Southern California. They rule the barrios keeping all outsiders away; dead or alive.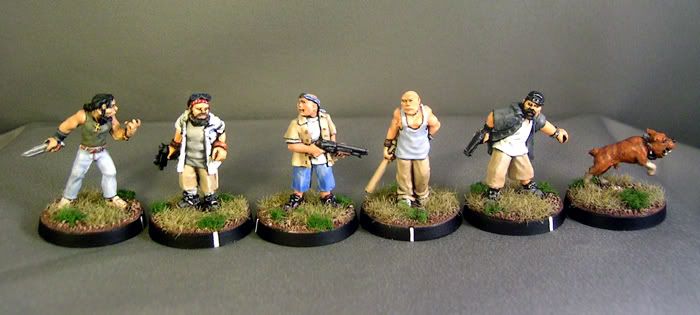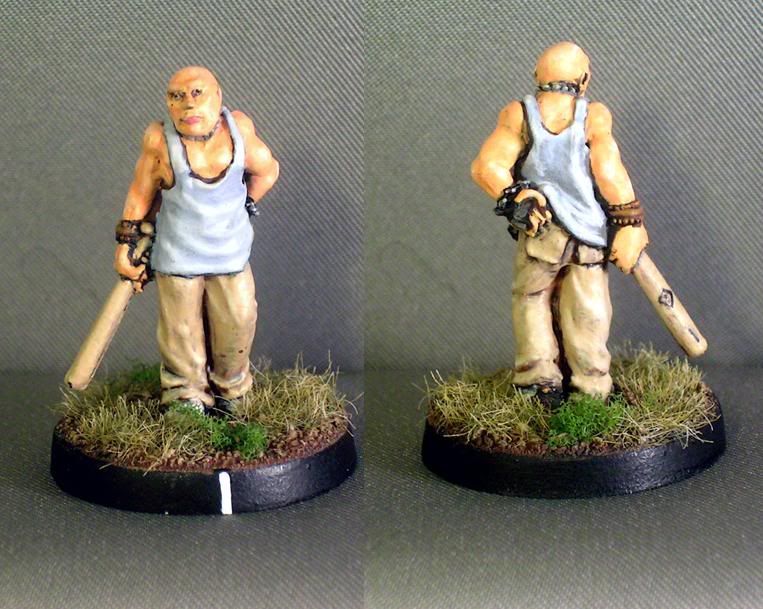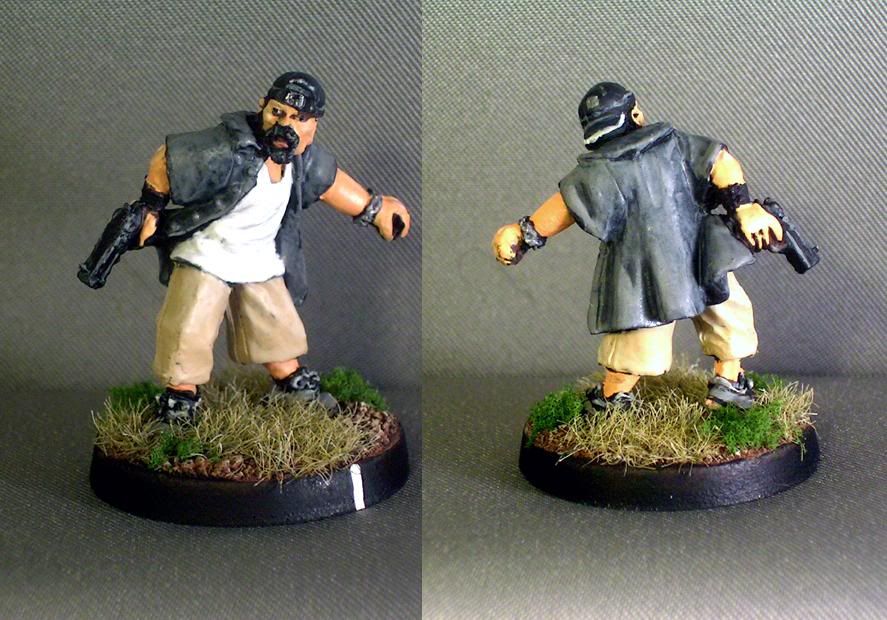 ---
This is another set of Gangstars from Obelisk Miniatures; sold at Black Cat Bases. These are from the same line as the minis in my "Las Chicas" gang. Excellent minis, and I highly recommend them to the 28mm gamer/painter/collector.