Looks like Big John, and his buddies, are in a spot of trouble. Caught out in the open, they've found themselves surrounded by a large mob of undead!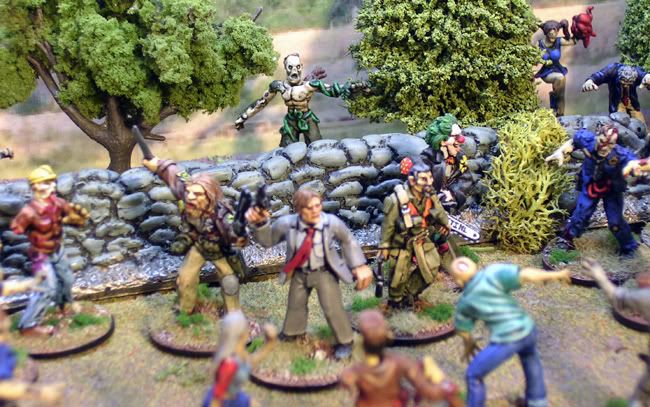 Believe it, or not, I am parting ways with these figs. I really like them; they look like I envision Zombie Apocalypse figures should be. As stated before, they are a bit over sized for my tastes. That, coupled with my 2012 gaming project's need for capital, has led me to this point. So, these figures will be finding a new home soon. You'll find postings at
The Miniatures Page
and the
Post Apoc Wargames Forum
.