Ok, I realize that it's not REALLY Superman! What kind of dork would think that a comic book hero could be turned into a real life zombie...geesh. This guy, obviously, was some sort of convention geek, who ended up on the wrong side of the undead menu, right? Imagine a survivor's surprise, though, to see the Man of Steel come shambling down the street, looking at them like they were today's blue plate special.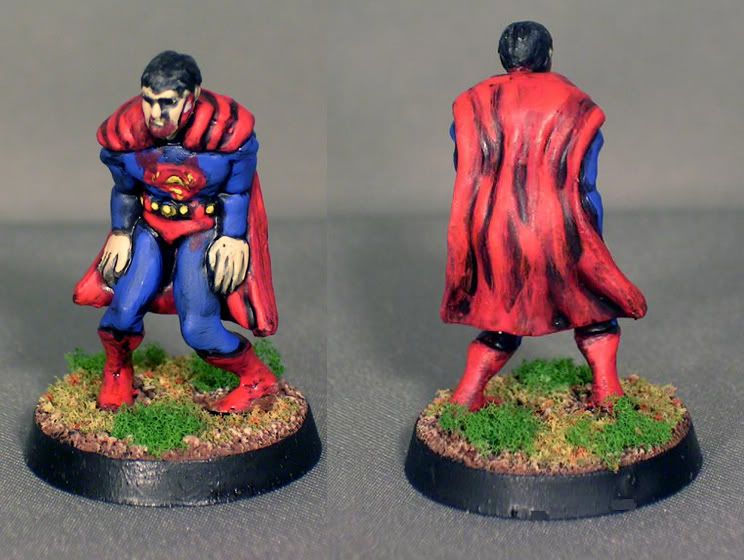 ---
This figure is a re-purposed Heroclix Bizzaro Superman miniature, purchased from
Troll and Toad
. TandT is an excellent source for collectible prepaints, with a good selection and great service. The fig is based on a 25mm round slotta base. The hunched over stance and the vacant look make him a perfect zombie, IMO.